Paradise Cruise and Travel

'Let us make your dreams come true"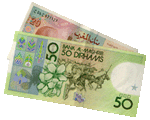 We are 'your' Full Service Travel Agency 


Come to or call our office to  let us help you plan your trip with a personal touch.
    We can arrange your personal & business flights, vacations, cruises and much more. Is your group interested in travel or a vacation? Let us know, and find out about our special deals and what we can offer you or to help promote your group trip for you.

Paradise Cruise & Travel

742 Main Road

Carmel, Me 04419

Office (207) 947-3806

Office Hours

Monday-Friday 9:30 - 5:00

Saturday by Appointment

Like what you see? Give us a call or drop us an e-mail to start planning your trip today.