Paradise Cruise and Travel

'Let us make your dreams come true"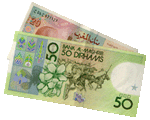 Debby Paradis started Paradise Cruise and Travel in 1994.  Throughout the years, she has gained respect in the travel industry, as well as making many friends. She feels that personal service is her key to success. 

Debby works from her home office, to make your vacation one to remember. She prides herself in making sure that your vacation goes 'off without a hitch'. That means, at times she has to take care of small last minute details or problems that may occur.

Debby lives in Bangor, Maine with her husband Eric. Her son Ben, is a pilot in the Army National Guard. Both Eric & Ben help her out in the office when things are busy.

Vacation time for Debby includes snowmobile trips to Northern Maine, motorcycle rides with her husband, occasional trips to warm weather and enjoying time at their camp.
Debby is active in the community. 

 supports the following group:

> Supporter of our troops (Son Ben is in the 126th Medical group)